Death
Insurance will pay "Funeral Expenses" in the event of the death of an insured person or dependent. If the deceased had no family or close relatives, Funeral Costs will be paid to the person who actually handles burial arrangements (e.g., a friend).
Funeral Expenses/Funeral Costs (for dependents, "Dependents' Funeral Expenses")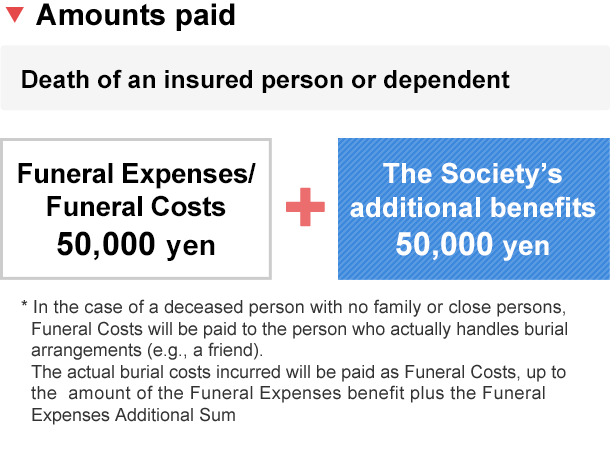 The society's additional benefit: "Funeral Expenses Additional Sum"
In addition to Funeral Expenses, the Health Insurance Society also provides its own independent benefits (additional benefits).
The amount of the Funeral Expenses Additional Sum is 50,000 yen.